Safety valves for gas blocking
The characteristics of the gas block valves, safety first.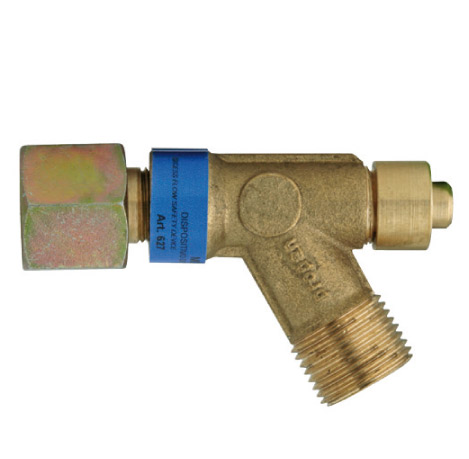 Why install gas block valves?
Gas systems are fundamental resources within both civil and domestic buildings but hide a series of pitfalls closely related to the fluids that are conveyed inside the ducts. In fact, a fundamental characteristic of these gases is their flammability and the tendency to accumulate in the environments if an anomaly or malfunction occurs in a part of the system itself. In this context, the gas block valves are of particular importance, as they constitute a solid and effective prevention mechanism that guarantees reliability and protects the health of persons who may be in the vicinity.
Operation, reset and installation of the gas block valves
Gas block valves
are known devices that have been in use for some time and their operation is based on the pressure detected. In fact, whenever an excessive pressure value of the gas conducted inside the pipes is detected, the valve closes and the flow is interrupted, thus preventing any problems that may arise. Furthermore, this particular type of device can also detect the detachment of the pipe from the user, avoiding harmful and dangerous dispersions. An important aspect to consider is that once the valve has closed, resetting can only be done manually and, generally, by qualified personnel to carry out this operation. In this way it is possible to check whether the closure of the valve depends on an anomaly in the detection or was caused by a failure in the system, helping the operator in preventive maintenance.
The difference between safety and gas block valves
Various types of gas valves are available in the Gnali Bocia catalog and there is an important difference between safety and block valves. Although both act as fundamental devices to protect the health of persons and the integrity of buildings near the installation area, the operating principle is slightly different. In fact, if the block valves are based on an excess in the pressure of the gaseous fluid conveyed, the safety valves detect the absence of the flame necessary for the combustion process (found, for example, in boilers) and intervene by blocking the flow of gas.
In any case, whether it is a safety valve or a gas block valve, it is essential to design, build and set up according to the regulations in force. An error in one of these phases can compromise the success of the others and generate problems in operation, even of considerable importance. For this reason, Gnali Bocia has a certified supply chain that goes from the production of the material to the production process, with effective and efficient quality control aimed at detecting defects and imperfections.
---
02/11/2021
I contenuti di questo sito non hanno carattere di periodicità e non rappresentano 'prodotto editoriale'.