Methane gas Pipe legislation
Legislation governing methane gas pipes and recommendations on their installation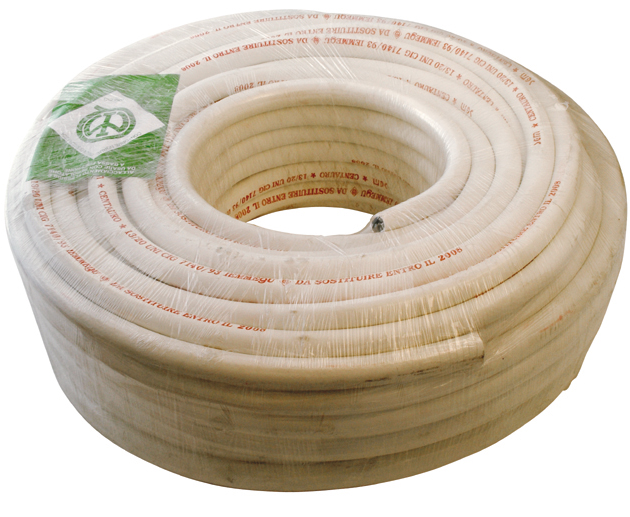 Methane gas pipes are fundamental components within the systems and, for this reason, the regulation that concerns them is essential to avoid malfunctions or problems of various kinds.
The main legislation dealing with this issue is UNI-CIG 7140, the latest version of which dates back to March 2013. This standard contains all the specifications regarding the materials, the production process and the test methods to be used for testing non-metallic flexible pipes used for installations inside domestic (and civil) systems and characterized by a rated thermal power of less than 35 kW.
The subdivisions of methane gas pipes within the standard
A peculiar aspect of this standard is the subdivision of the
pipes
on the basis of the maximum nominal pressure. In fact, A1 and A2 type pipes, which are generally the categories of pipes that are supplied in the form of rolls, belong to the first class and are characterized by a maximum pressure of 0.2 bar. On the contrary, type B and C pipes, or pipes better known as "couplings", belong to the second class because they are characterized by a maximum pressure with values of two orders of magnitude higher than class one (about 20 bar).
The structure of the pipes in the two classes identified by the standard
Both classes are characterized by pipes that have a layered structure starting from a synthetic rubber substrate and subsequently articulating in a different way. In particular, the greatest difference that can be found is given by the central reinforcement layer:
The pipes of class I are characterized by a reinforcing layer braided textile material which guarantees both resistance and elasticity;
Class II pipes are characterized by a layer of oxidizable or stainless steel: in particular, the use of stainless steel, in addition to instilling the classic resistance deriving from steel, also allows greater resistance to corrosion, facilitating the work of the outer sheath.
The different marking between the two classes specified by the standard
An important aspect, for the purposes of identification and maintenance of methane gas pipes, is the marking, which is a code that uniquely identifies the type of product and which must be reported on the same. Both classes have a marking with the name of the manufacturer, the reference standard followed (in this case the UNI-CIG 7140), the class, the type of pipe and the nominal diameter. The real difference is given by the date of manufacture / replacement: class I has a date by which to replace the component, while class II indicates the date of manufacture.
Compliance with this legislation, or with a corresponding legislation, is essential to create and install qualitatively correct pipes for methane gas and to minimize the risks, improving the safety of the persons who are in contact with them.

 
---
02/08/2021
I contenuti di questo sito non hanno carattere di periodicità e non rappresentano 'prodotto editoriale'.