Water pressure reducers: types and installation
All that must be considered when installing a water pressure reducer in a system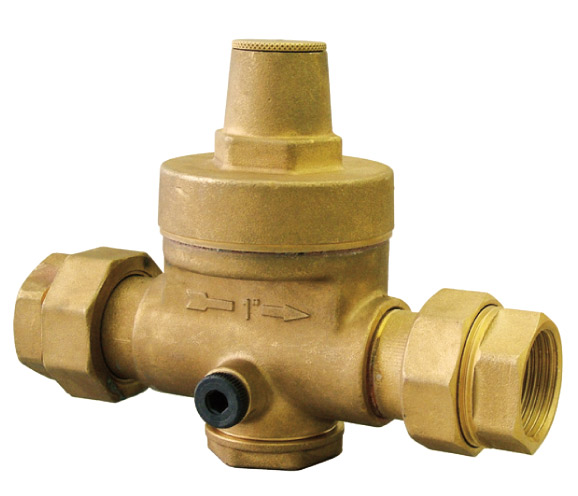 Water pressure reducers are fundamental components for the construction of systems and for the management of aqueous fluids. In fact, they allow the pressure of the fluid to be reduced, making it suitable for some applications in which it must be used.
The experience and precision of Gnali Bocia make it possible to obtain products that comply with the regulations in force on the subject but that can also meet the needs of the customer, producing customized devices for every particular need.
In particular, the use for
water pressure reducers
produced by Gnali Bocia concerns small and medium-sized household utilities or industrial systems with pressures below 25 bar.
The production process
At the basis of the production process of pressure reducers for water there is the preliminary study of both the materials and the regulations necessary for their construction. The work team, in fact, not only deals with the design of the component but also with the choice of the most suitable production chain both from a qualitative and an economic point of view.
Once these initial stages have been completed, the components are manufactured in series through operations of plastic deformation of the brass used in the production. These operations make it possible to obtain qualitatively good products with repetitive characteristics between one and the other. Furthermore, it is possible to reduce the costs deriving from the production process by amortizing them on numerous components.
Installation and implementation
Water pressure reducers, being components that must guarantee certain functional and safety characteristics, require accurate installation procedures. In fact, it can only be carried out by a qualified technician in compliance with the regulations in force on the subject.
Some rules and recommendations valid for pressure reducers are:
- The installation must be done following the direction indicated on the reducer body, whether it is vertical or horizontal installations;
- It is essential to eliminate bubbles or other defects by making the water flow. In addition, to prevent impurities in the water from affecting the correct functioning of the device, it is advisable to place a filter upstream;
- If the operating conditions are particularly aggressive, it is advisable to provide a treatment area before entering the line;
- The initial calibration is on 2 or 3 bar but you can act on it by removing the top cap and acting on the ring nut;
- In the case of temperature applications, such as for a boiler, it is necessary to provide an expansion tank, preventing over pressure problems resulting from overheating of the water.
These recommendations represent only some of the precautions necessary for the effective and efficient installation of pressure reducers for water. The respect not only guarantees optimal functioning in operation but also avoids problems connected with the safety of persons and buildings located in the vicinity.
---
10/01/2022
I contenuti di questo sito non hanno carattere di periodicità e non rappresentano 'prodotto editoriale'.