Types and main characteristics of LPG gas fittings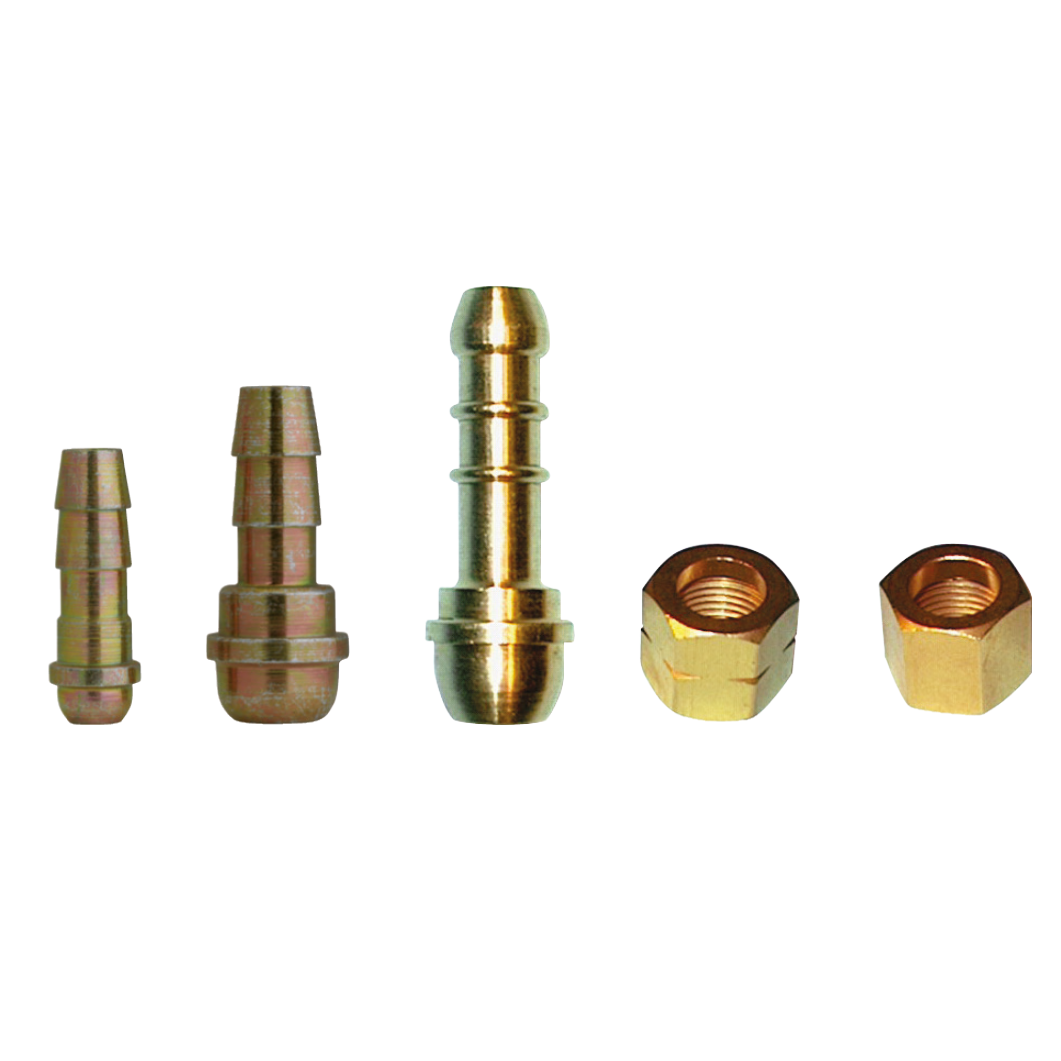 Within the Gnali Bocia catalog, you can find a series of products dedicated to systems that carry fluids such as LPG. Among these, the fittings for LPG gas take on particular importance without which it would not be possible to create very complex and functional arrangements to supply numerous users.
Generally, these components are made of brass, an alloy of copper (Cu) and zinc (Zn) which has found numerous applications in the field of hydraulics (in addition to electronics, transport, etc.) thanks to its properties:
- High mechanical strength and toughness;
- Machinability to machine tools;
- Workability (hot or cold can be preferred depending on the composition and type of brass in question), ductility and malleability;
- Corrosion resistance: even if it presents a problem regarding SCC ("Stress corrosion cracking" or corrosion under stress) in the presence of ammonia or compounds that contain it inside.
Part of these characteristics follows the behavior of stainless steels. Why choose, then,
lpg gas fittings in brass
and not in stainless steel? The question is very simple: the mechanical characteristics and strength are in favor of stainless steels (although the behavior of brass is also optimal from this point of view) and this would lead to them. The real strength, however, lies in the workability of this copper-zinc alloy: the costs, times and methods of manufacturing components in this alloy are not comparable to those of steel.

Types of fittings for lpg gas
Among the main types of fittings for lpg gas you can find:
- The hose connectors: as the name implies, they have the function of housing for the rubber and are characterized by a threaded end. They can have different shapes and types, as well as being characterized for each by a wide choice in terms of component size;
- Elbow fittings: they are used to join pipes that have an axis direction perpendicular to each other;
- Nuts: required whenever a bolted connection is made;
- Multi-way fittings and crosses: they are used to connect different pipes and can be used both to convey different pipes and to divide the flow and direct it to different users;
- Other types of fittings: ranging from special fittings to adapters.
Creating and designing a system that conveys a fluid such as LPG is certainly an important aspect both from a functional and a safety point of view. Building high-performance and durable components over time is a fundamental requirement to allow this to happen. For this reason Gnali Bocia bases its production on a reliable and efficient quality management system, as well as on a certified production system.
---
04/11/2020
I contenuti di questo sito non hanno carattere di periodicità e non rappresentano 'prodotto editoriale'.